Presentation
At the cutting edge of technology, the Customer Relations Area of Nice Côte d'Azur Airport is a quality contact centre. Our skilled and multilingual team is at your disposal to carry out your telemarketing campaigns, your call handling or even to manage your meetings.
2007 Casque d'argent
de la meilleure relation client
2007 Trophée de la qualité
en Aéroport (Prix Coup de coeur)
Elu Service Client de l'année
2018 Élu Service Client de l'année 2018*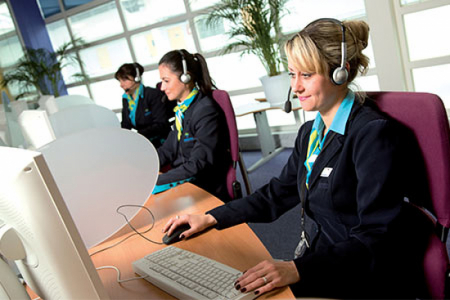 Campagnes de télémarketing
We also offer different telemarketing solutions in order to meet the various needs of your organisation.
Contacting the participants of your event (invitations, recalls, reminders) through outgoing call campains
The management of your appointments
Updates on your databases
The implementation of your customer satisfaction or opinion surveys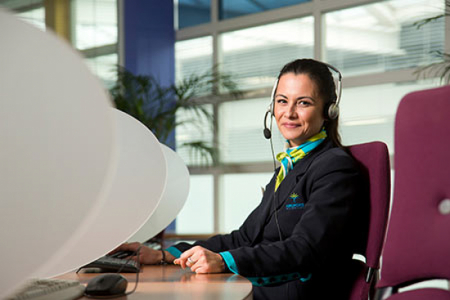 Personalised telephone customer service
An experienced team will carry out your personalised telephone customer service on your behalf.
This will allow you to ensure that you receive your incoming calls seamlessly for your customers and to measure the quality of this service through a qualitative and quantitative assessment.
You no longer need to mobilise your staff to receive or make calls as they remain focused on their own tasks.
Benefit from a team of professionals at your disposal who will listen to you in order to take care of your entire customer service and offer a high-quality service at attractive rates.
A 250 m2 space
32 people: 8 languages spoken/Recognised versatility/Various skills
The latest IT tools LCD screens, wireless headphones, etc.
32 places: 32 work stations
High-performing statistical tools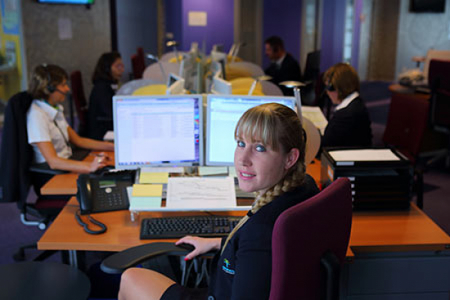 Fully equipped spaces
It is possible to rent one or several fully equipped places for a day, a week or a month within our airport.
Our know-how of IT services will be available to support you and guide you throughout the process.
This solution can help you to avoid significant investments to meet ad hoc or medium-term needs, while benefiting from the advice of customerrelations experts.