Conferences and receptions at Nice Airport
COVID-19 : The business centre on Terminal 1 is closed.
Situated right next to Nice city centre and benefiting from its location as the midpoint between Cannes and Monaco, Nice Airport is the ideal location for your events and business meetings. Our professional experience as well as our daily commitment will make your national and international events a highlight, a success, and unique...
Your tailor-made event
Unmatched accessibility - Nice Airport is situated at the heart of the French Riviera. It is particularly accessible to your clients in the French Riviera as well as your national and international clients through its network of more than 100 destinations!
• Customised meetings - For your professional meetings, conferences, conventions, general meetings or product launches, the Business Centre does everything to customise the events to your needs thanks to the diversity of its offers and packages.
• Spacious rooms - Our spaces are elegant, innovative and versatile. They can hold up to 250 people.
• Gourmet and inventive dining - From work lunches to luxury meals, and themed buffets.
• Modern events 2.0 - Audiovisual equipment, as well as a free and unlimited high-speed Wi-Fi network are at your disposal.
Download the Nice Airport Business Centre brochure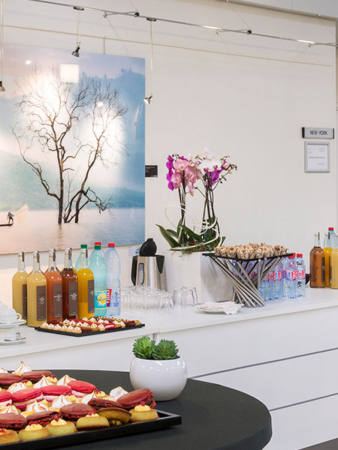 Conferences and Receptions
Choose the Nice Airport Business Centre for high-level meetings from Monday to Friday:
Unmatched accessibility
Customised meetings
Spacious rooms
100% connected
Completely catered
Customised services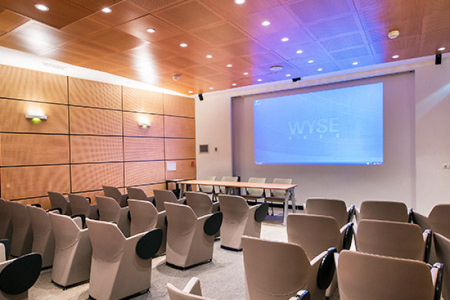 Meeting room and office rentals
Are you looking for a place to organise a meeting, conference, or a product launch?
Nice Airport offers:
• a large choice of rooms, offices and spaces for drinks
• that are easily accessible thanks to
• close and available car parks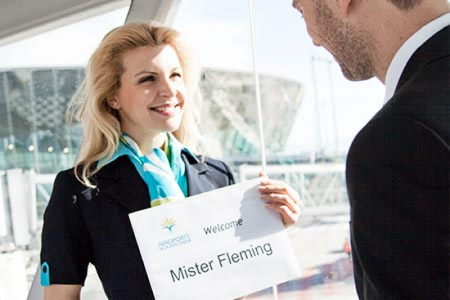 VIP Meet & Greets and conventions
Nice Airport offers you turnkey solutions so that you are there when your clients arrive in the Riviera.
If you want to stand out and boost your image, get in touch to book your reception desk ahead of your event.
Give your events optimal visibility!